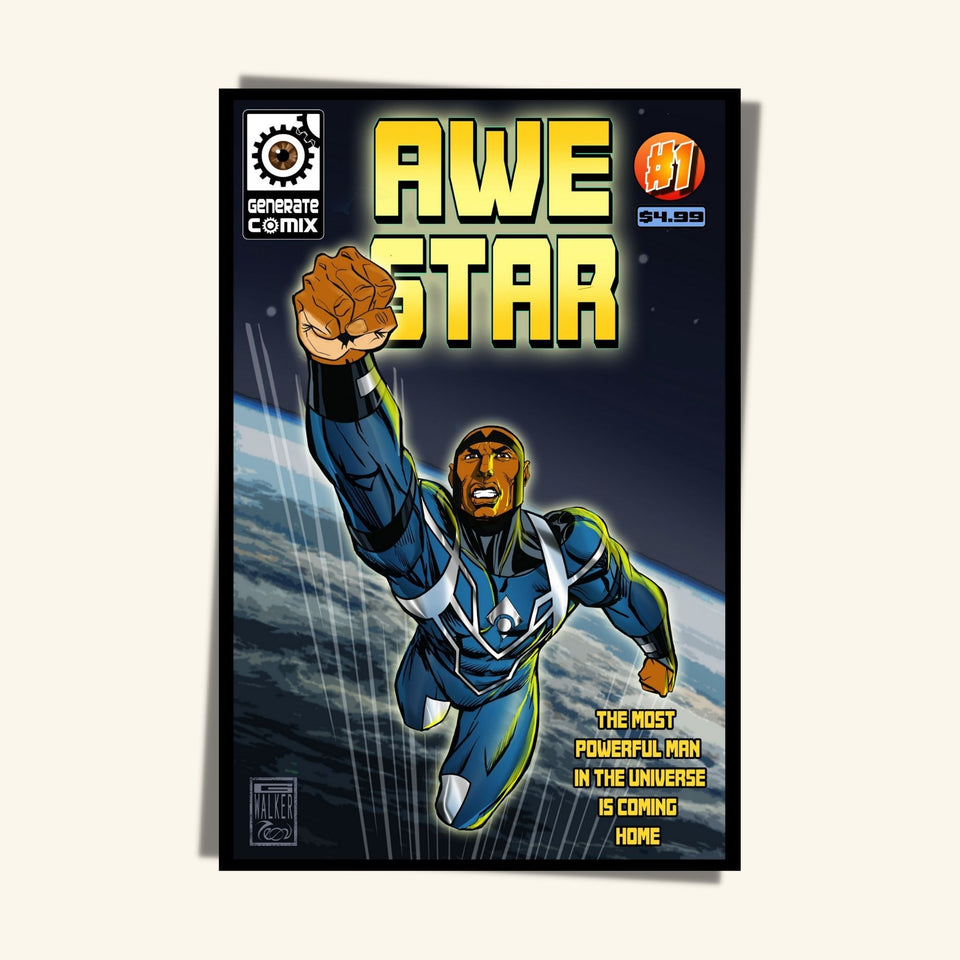 Awe Star Comic Book
Generate Comix endeavors to capture the zeitgeist of our culture. As we fuel the imagination of our youth and the young at heart, with stories and images of heroic Blackness, historical and cultural pride, tales of perseverance, and of our never ending trek towards brighter days.

In Awe Star, newly hired assistant curator at a African-American Museum, Jon Eli Riser,  is quite knowledgeable about the untold history of the world, but in fact, he also holds quite a few secrets... For example, he was born in the south in 1820, and also, he might be the most powerful man in the universe . Download your copy today!
AWE STAR - SD 480p from GENERATE COMIX on Vimeo.