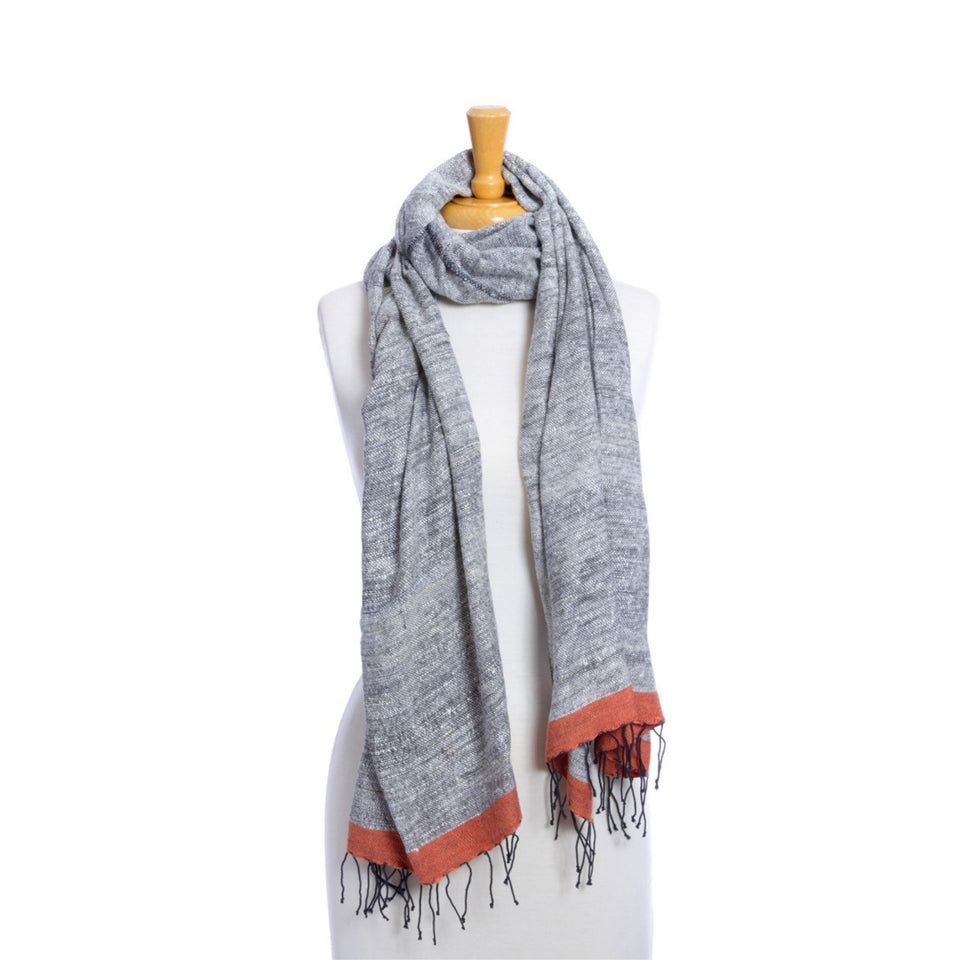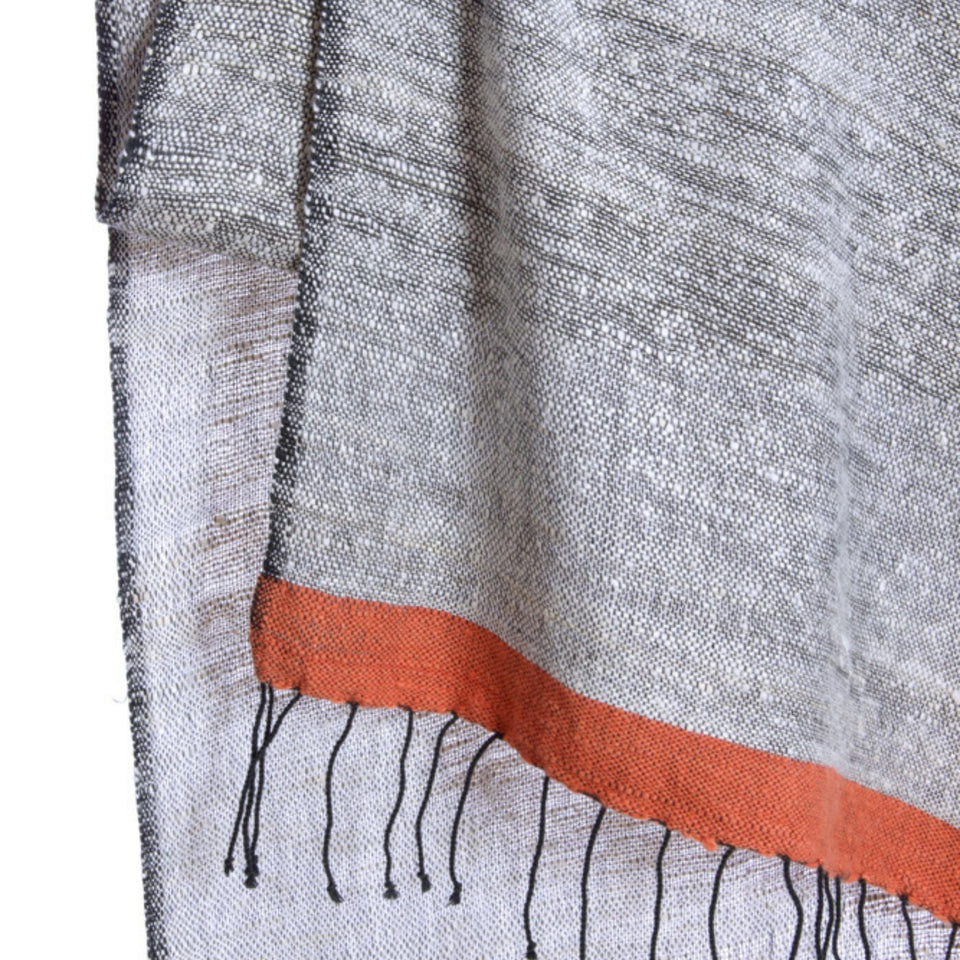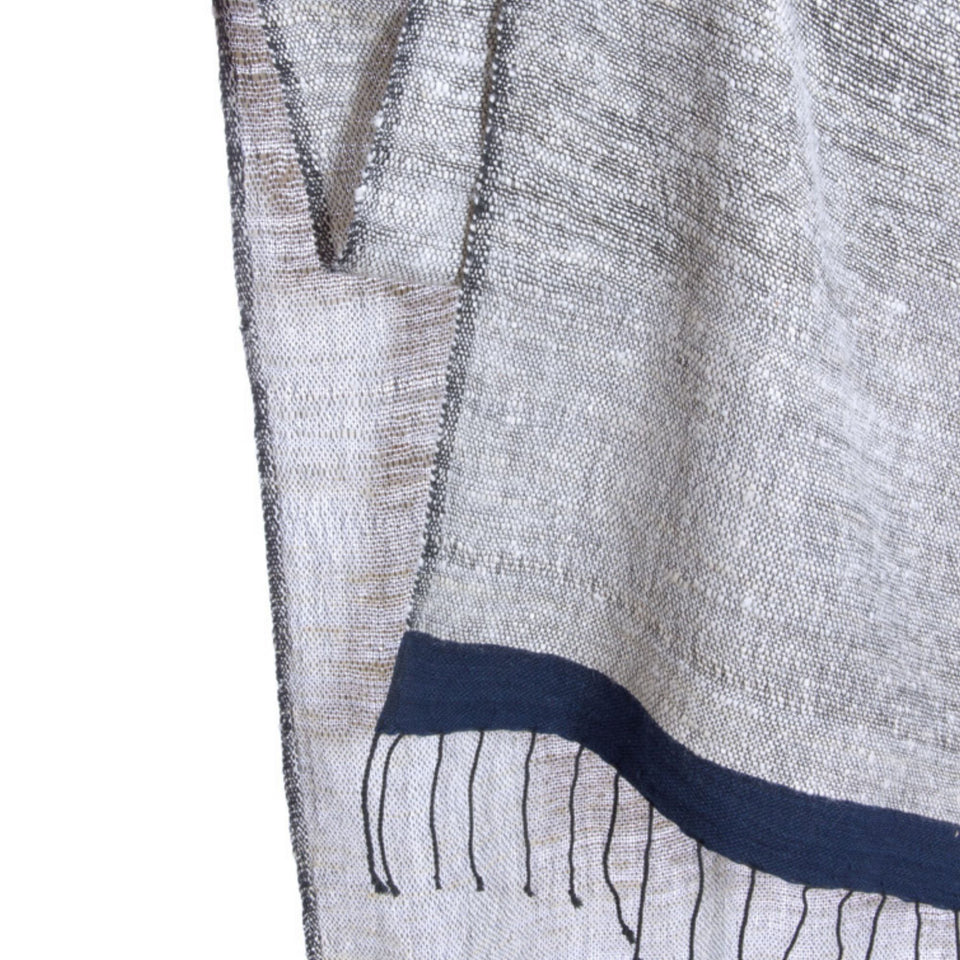 Ethiopian Stella Shawl
ets6
A member of the World Fair Trade Organization, Sabahar provides employment for Ethiopian artisans skilled in handcrafting beautiful cotton and silk textiles. Sabahar's Stella shawl showcases the buttery softness of Ethiopian eri silk. Indigenous silk production hails to a centuries-old tradition of importing silk from India, updated as a modern cottage industry. Under Sabahar's guidance, more than 60 Ethiopian families now produce silk, often with proceeds benefiting the women and children of the household.
Sold singly. Because this is a handcrafted item, each may vary slightly. Please allow    2 - 3 weeks for shipping and delivery. 
Care instructions:  Hand wash in cold water with mild soap. Hang dry. Iron.
Colors: Coral border, gray border and blue border
Size: 84"L x 24"W
Materials: 65% Ethiopian eri silk and 35% Ethiopian cotton
Origin: Ethiopia