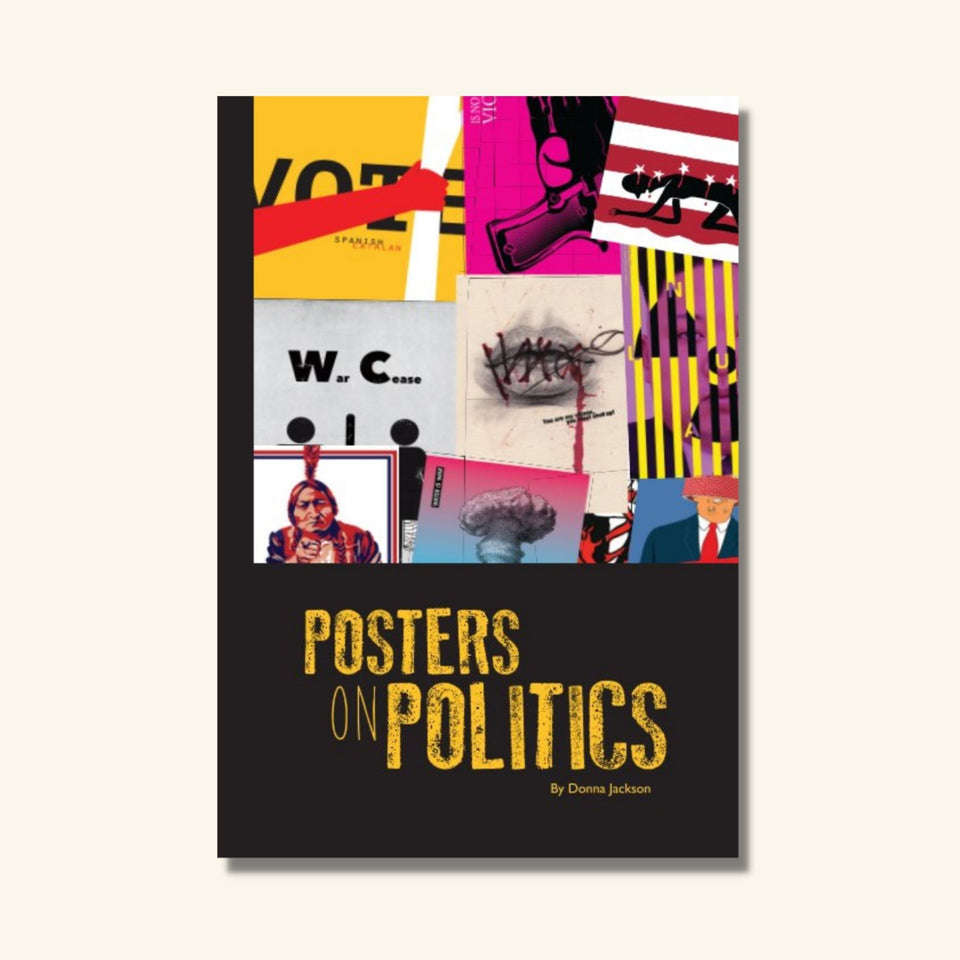 Posters on Politics - Hardcover
Posters have been standard media used in political campaigns and propaganda for decades. Discussions about politics have become a part of the everyday American conversation, and it affects every person in the world in one way or another. It is only fitting to create a collection of posters to express politics as it stands today.

Posters on Politics is an exhibition of posters created between 2016 and 2018, about political ideologies, figures, events and political moments. This exhibition began in Detroit, Michigan showcasing works from local designers and expanded to include designers from around the world.

This book is a selection of these posters, covering the exhibition and including posters from Turkey to France, to Venezuela and much more. It also includes personal thoughts from several of the designers that participated in the exhibition.
Primary Category: Arts & Photography books
Additional Categories - posters, graphic design
Project Option: 6×9 in, 15×23 cm
# of Pages: 172
ISBN 9780368388569
Publish Date: Mar 05, 2019
Language English