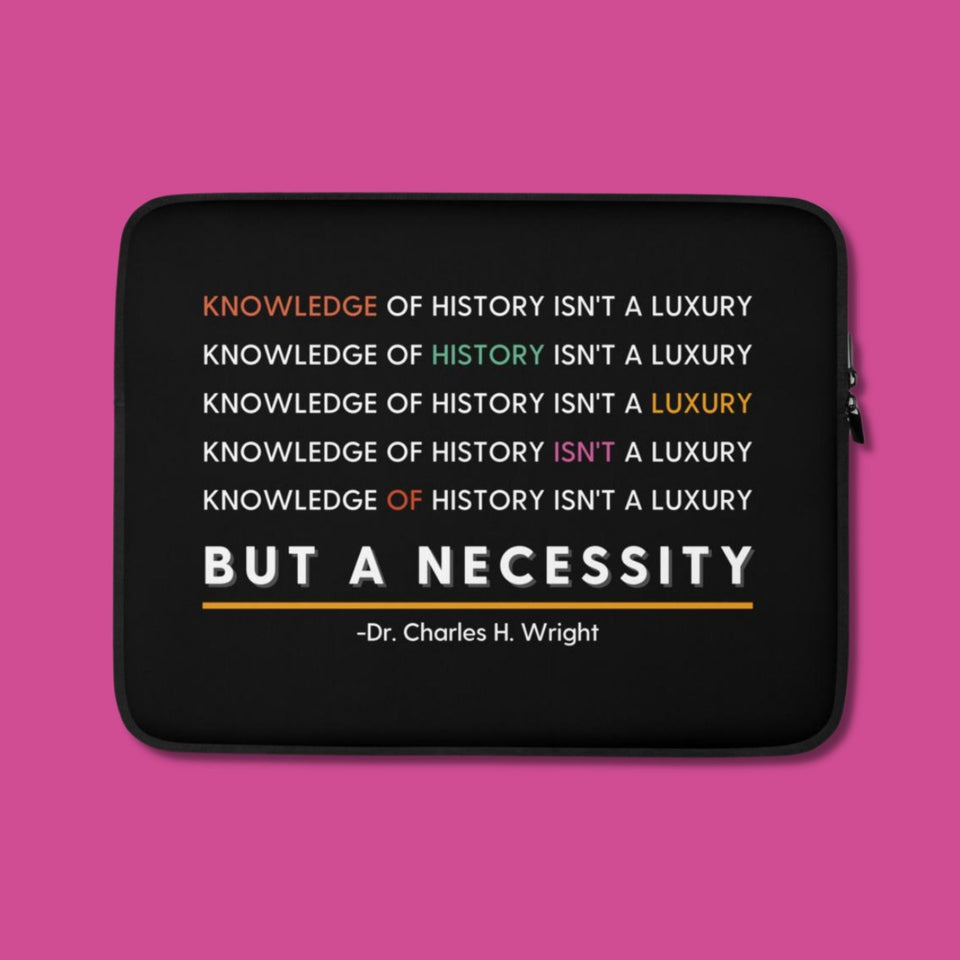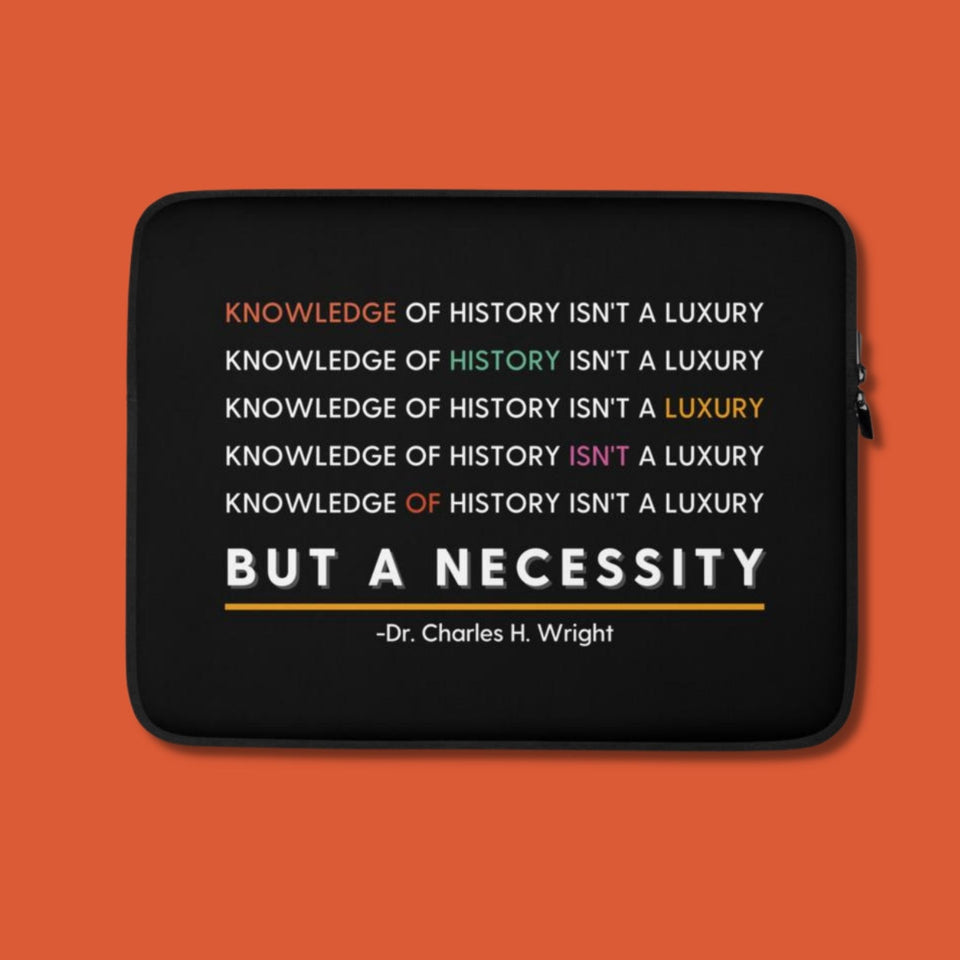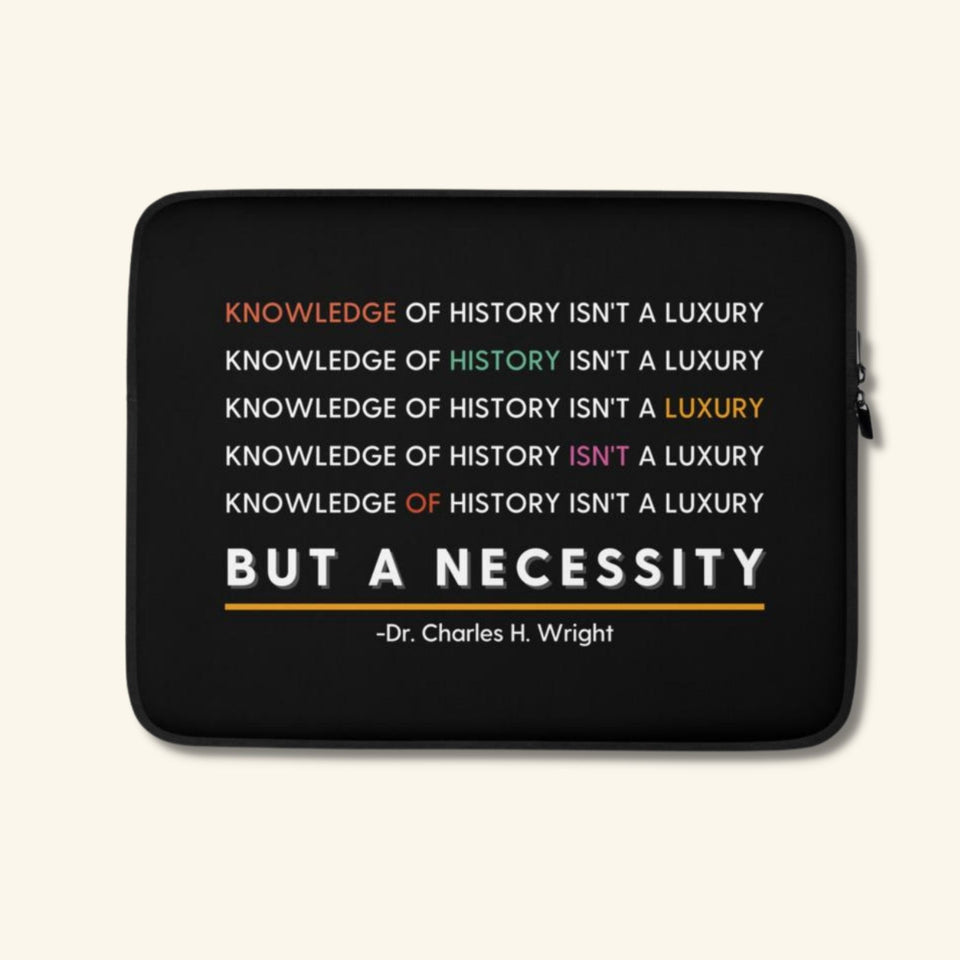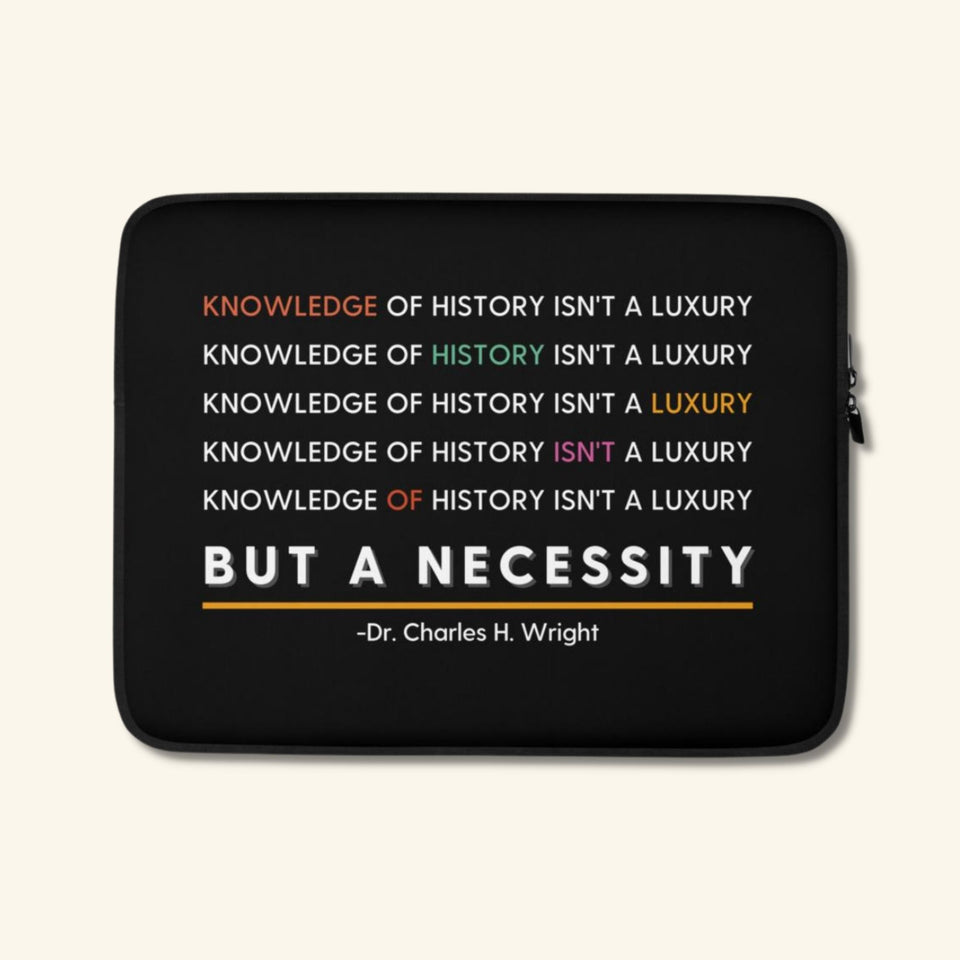 Dr. Charles H. Wright Laptop Sleeve
3609785_10984
by Charles H. Wright Museum of African American History
All September, we honor the mission, vision, and lasting legacy of our founder, Dr. Charles H. Wright! His quote that displays his passion for African American history, "Knowledge of history isn't a luxury, but a necessity."
On encountering a memorial to World War II heroes in Denmark, Dr. Wright felt inspired to create a repository for African-American history and culture, a space for celebration and remembrance that would inspire generations of visitors. This inspiration led him to open the International Afro-American Museum in 1965. Dr. Wright's commitment to the Museum and other initiatives earned him the title of Father of the National Movement to Establish African American Museums.
Protect your laptop in style while searching for African American history facts—get this snug, lightweight laptop sleeve! To prevent any scratch marks, it contains an internal padded zipper and its interior is fully lined with faux fur. What's more, it's made from a material that's resistant to water, oil, and heat, making sure your laptop sleeve looks as sharp as you any day of the week!
• 100% neoprene
• 13″ sleeve weight: 6.49 oz (220 g)
• 15″ sleeve weight: 8.8 oz (250 g)
• Lightweight and resistant to water, oil, and heat
• Snug fit
• Faux fur interior lining
• Top-loading zippered enclosure with two sliders
• Padded zipper binding
Size guide
| | | |
| --- | --- | --- |
|   | 13 IN | 15 IN |
| Length (inches) | 13 ½ | 14 ¾ |
| Width (inches) | 10 ½ | 11 ¼ |
| Height (inches) | ⅝ | ⅝ |